You've Lived Well and the Best Is Yet To Come!
For years you've leaned into the big challenges of life without hesitation. You stared straight into the future and carved out a life of meaning and purpose, starting a family, providing for them, loving them; building a career and getting your ideas out there; and giving freely of your time and expertise to others in need, making a difference in the world. Life is good and you've lived it well.
But now, as your life is changing, you may be thinking about making a transition to a simpler life. If so, you've probably begun to consider all the independent living community options for the next phase in your life journey, a plan for your best years that are yet to come.
Independent Living: A Great Option for Living Life Your Way
Whether you're considering a big life pivot into uncharted waters, contemplating retirement, or whether you're 55 or 85, you have a plethora of options for living life your way — and that's 'independent living' or simply IL. Let's dig in and learn more.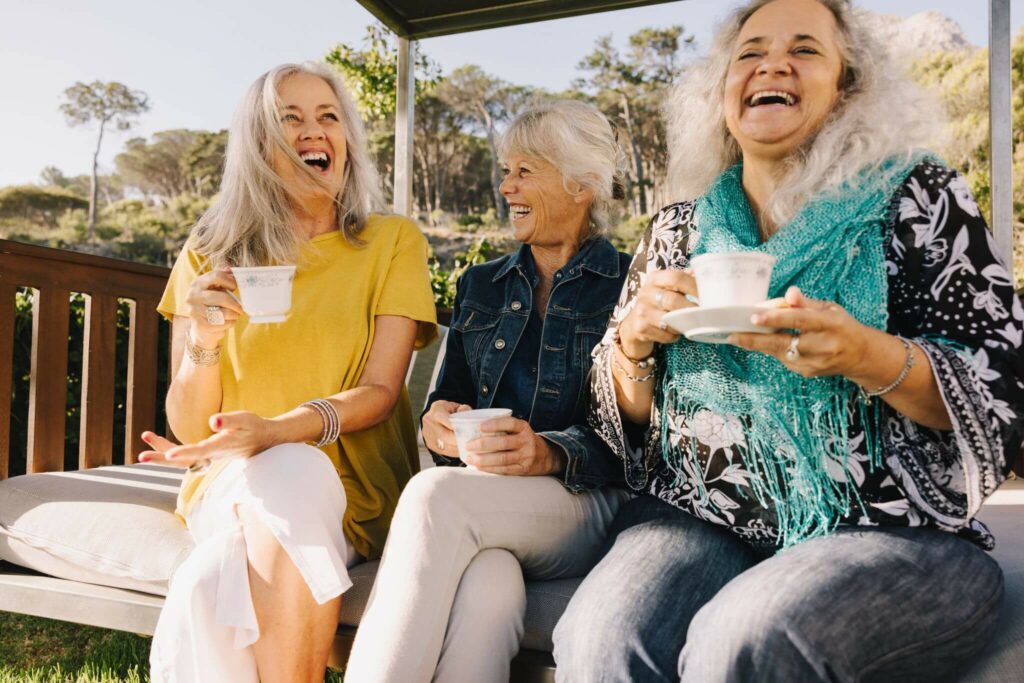 Independent Living: It's a Lifestyle
The reasons why residents choose IL are as varied as the residents themselves. Many residents cite housekeeping and laundry services as a primary benefit of independent living community life. And it's true, you can say goodbye to household chores. If you're downsizing you can also say goodbye to home maintenance nightmares that are expensive and time consuming, paying high utility bills (in an empty nest), and don't forget all that lawn care! And since most independent living communities' function like private residences, you can maintain your privacy while being near everything you need and want.
But it's really the services and amenities that get people excited. Since most residents of IL communities are active and healthy, and don't need 24-hour care, IL communities tend to focus on providing awesome amenities.
Dining Options and Venues
Seniors are busy and on the go, and as such a great independent living community will offer multiple options for your dining pleasure. Look for communities that offer chef-prepared, restaurant style dining, but also have a mix of cafes for leisurely lunches with friends, coffee bars, maybe a deli for grab and go meals, etc.
Healthy Spaces

As we age, exercise becomes even more essential, so modern IL communities often provide fitness centers for daily workouts, exercise classes for residents, personal trainers, swimming pools, walking trails, sometimes tennis courts and even golf courses for those who like to stay active outdoors. Healthy spaces for exercise are a wonderful way for seniors to keep fit and thrive.
Social Opportunities

Many older adults choose IL for purely social reasons, and IL communities cater to them by providing an abundance of social events and opportunities. Common spaces are carefully considered and plentiful, offering residents an assortment of indoor lounges and bars as well as outdoor courtyards and patios. Social spaces are also ideal for meeting people and building new friendships.
The Arts & Creativity


Studies show that participation in the arts is not only fun but it's a proven cognitive enhancement activity. Some independent living communities offer classes in painting, pottery, creative writing, theatre, and more. When we engage with the arts we open up a world of creativity that allows us to express ourselves while increasing our cognitive abilities and communication skills. And group classes offer yet another opportunity to meet and make friends, laugh, and enjoy the moments of each day.
Relaxation / Spas / Salons


Modern independent living communities understand that everyone likes to feel good and look good. As such IL communities typically provide a few spas and upscale salons for residents to enjoy.
Continued Education

Learning at any age is a great way to stimulate the brain and increase cognitive ability. And independent living communities understand how important this is. Many IL communities provide libraries, computer access and classes, lectures, and lifelong learning through partnerships with local colleges.
Medical Assistance
Independent Living typically does not offer the levels of care provided in assisted living. However, they do offer emergency services, 24-hour on-site staffing, and the opportunity to employ your own care services.
Independent Living: Choosing a Residence
It's important to find a community that fits your lifestyle, but also one that fits your architectural tastes. Senior communities vary greatly in community living style. Some Independent living communities provide housing that's communal — with modern apartment living that houses all residents under one roof. While some offer a campus-style environment with a variety of residence designs from apartments to townhomes, and even single-family homes.
Independent Living vs Living Independently: What's the Difference?


Independent living and living independently — they sound similar, but they're quite different indeed. While either can be ideal for seniors depending on the state of their personal health and preferred lifestyle, independent living offers a more 'managed' lifestyle. With IL most everything, in regard to chores and maintenance, cooking and cleaning, even activity scheduling if you desire, is often taken care of for you.
With independent living you simply live your life each day as you choose. Want to wake up and get a coffee with friends then hit the spa? You can. Want to wait for the painting contractor to come over and give you an estimate for your house? You can't. And this is exactly the essence of the difference between the two styles of living. With IL everything is taken care of, you just wake up and live life as you choose, to the fullest, making every day an adventure.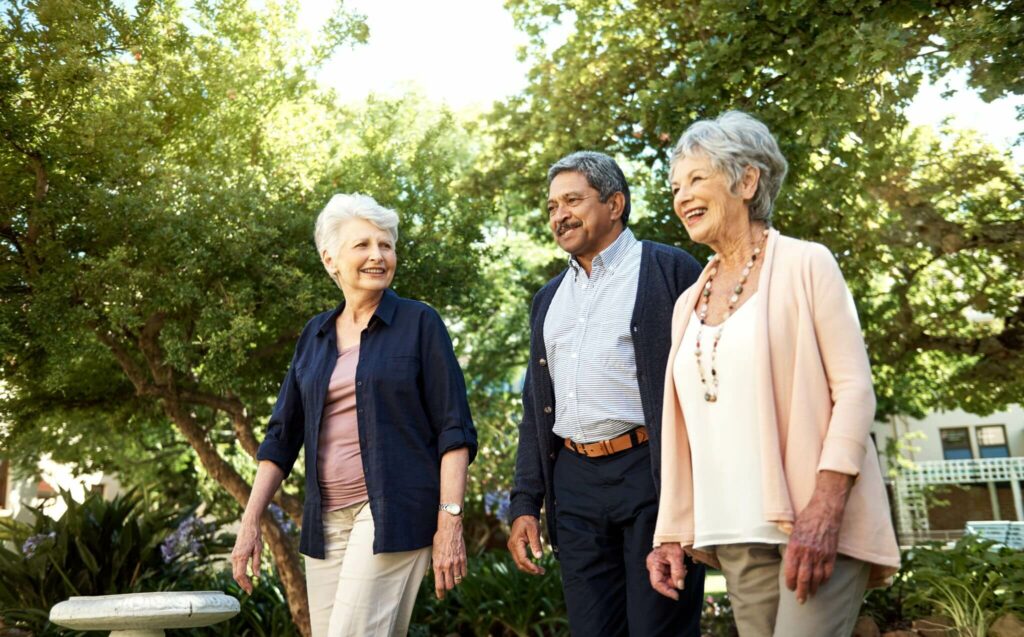 Living independently, however, requires more work on your part. . Some seniors prefer to live independently in their own homes as long as they can continue to manage the daily tasks of life — keeping up with medications; cooking, cleaning, and dressing themselves; as well as scheduling maintenance contractors and so forth to keep their home safe and cared for.
And in today's modern world, there are services available to seniors who choose to age at home, services such as medical and home maintenance, transportation, home health, etc. that will travel to seniors and assist them. So, living independently can be a great option for aging seniors if they're healthy of body and mind.
Why Choose Independent Living?

Independent living is the best option for most seniors because of a variety of reasons, one of which is financial. It is often a more affordable option for anyone who's concerned with saving money, and in these inflationary times when everything seems to cost double, who isn't? When you choose IL, you can downsize your life and reduce spending. A single-family home can be extremely expensive to heat, cool, and maintain. Contractor bills for maintenance alone can be through the roof, no pun intended. So, if you prefer to save money and live in a luxurious home or apartment where everything is included in one easy price, independent living is for you.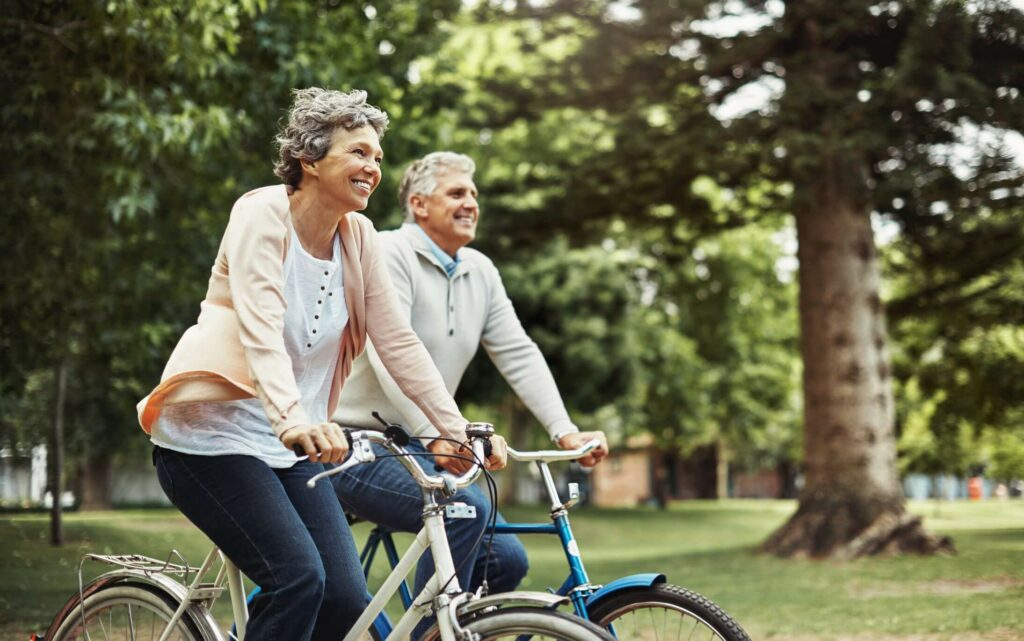 Another top reason to choose independent living over living independently is the wealth of social opportunities to enjoy. One scientific fact that medical studies have continually reported — living in isolation increases risks for depression, anxiety, cognitive decline, diseases such as cardiovascular disease, and even premature death. These are sobering facts that cannot be ignored. Thus, moving into a socially active community is, literally, just what the doctor ordered. When you choose independent living, you're opening up your world to new friendships and relationships, new opportunities to get to know yourself better and to share your life and experiences with others who enjoy your company. It's a great way to live each day, being socially active, and thriving.
The Costs of Independent Living

Independent living costs certainly vary from state to state. But fortunately, the cost for independently living in Durham, NC is lower than many other areas of the country. Based on Genworth Financial's independent living costs data, North Carolina comes in at an average of $2,280 per month, which is more affordable than the $3,000 or more prices of some states. 
As independent living is generally not covered by insurance or federal-assistance programs, most residents pay for IL from private funds of their own gathered from savings accounts, retirement accounts, investments, Social Security checks, etc.
However, some good news — choosing independent living over assisted living will save you, on average, 30-50%.
Bartlett Reserve: When You're Here, You're Home

In 2023, independent living is as varied and vibrant as you want it to be. And at Bartlett Reserve we believe that each day should be full of experiences and conversations, laughter and good times, that form cherished memories and bring joy. We hope you'll visit us and take a tour. Because we'd love to share our stories, and listen to yours, and show you all that we offer. When you visit you'll see why residents love calling Bartlett Reserve home. Schedule a tour online or call us today at (984) 217-1772 and start your senior living journey.