As the leaves begin to change and the air turns crisp, autumn arrives in Durham, North Carolina, bringing with it a tapestry of vibrant colors and a sense of renewal. At Bartlett Reserve, we believe that fall is a wonderful season to savor life's simple pleasures and create cherished memories. We've compiled a list of five senior-friendly activities to help you embrace the beauty of fall and make the most of this enchanting time of year in Durham.
5 Senior-Friendly Fall Activities
Scenic Fall Foliage Drives
Durham and its surrounding areas offer some of the most breathtaking fall foliage displays in the country. Gather your friends or family and embark on a leisurely drive to witness nature's masterpiece. Explore the scenic byways and country roads, taking in the stunning red, orange, and golden hues of the leaves. Don't forget to pack a picnic to enjoy amid the picturesque landscapes. Our staff at Bartlett Reserve can provide you with recommendations for the best routes and picnic spots to make your outing truly memorable. Bartlett Reserves offers an amazing any-time restaurant dining experience with chef-prepared seasonal meals. To learn more about our delightful dining experience read our blog The Joys Of Independent Living At Bartlett Reserve: A Focus On Any-Time Dining And Seasonal Fare.
Visiting a local pumpkin patch is a quintessential fall activity that's perfect for seniors. Stroll through the pumpkin patch, admiring the diverse shapes and sizes of pumpkins and gourds. Choose the perfect pumpkin to decorate your home or carve into a jack-o'-lantern. Many pumpkin patches also offer seasonal treats like apple cider and homemade pies. Durham offers a few options for pumpkin patches, be sure to check out Spring Haven Farm or Perkins Orchard.
Fall is a fantastic time to tap into your creative side. Join our art and craft workshops at Bartlett Reserve to engage in seasonal projects that embrace the spirit of autumn. Create handmade decorations, fall wreaths, or personalized Thanksgiving centerpieces. Crafting not only fosters creativity but also provides a sense of accomplishment. Plus, you'll have unique pieces to adorn your apartment or share with friends and family.
Durham boasts a rich history, and fall is the perfect time to delve into its fascinating past. Join guided historic tours of the city, which offer a glimpse into Durham's heritage and architectural treasures. Visit iconic landmarks, learn about the city's tobacco and textile history, and hear captivating stories from knowledgeable guides. You can explore historic districts, including the vibrant downtown area, where charming boutiques, cafes, and art galleries await. These tours provide an engaging and educational way to spend your fall days, all while enjoying the pleasant weather and the beauty of Durham's historic sites. Bartlett Reserve can help you find the most interesting and convenient historic tours to participate in this autumn season.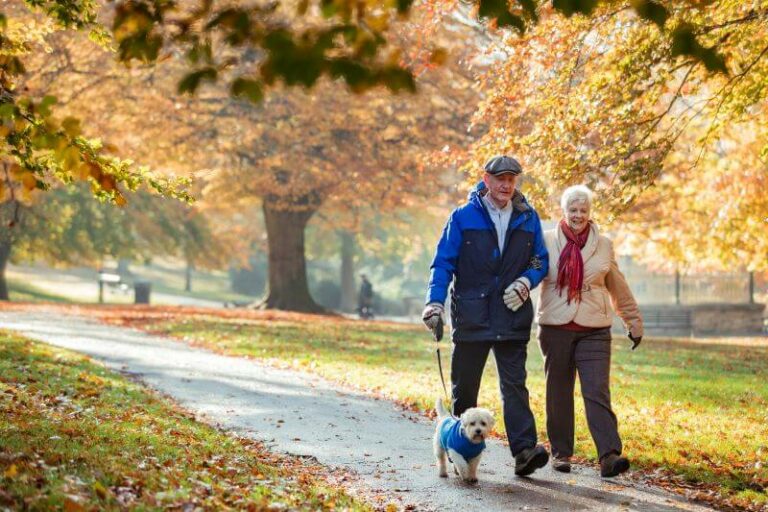 Fall-Themed Cooking Classes
Explore the flavors of fall by participating in our fall-themed cooking classes. Learn how to prepare delicious seasonal dishes like roasted root vegetables, hearty soups, and pumpkin-spiced desserts. Our talented chefs will guide you through each step, and you'll have the chance to savor your culinary creations with fellow residents. Cooking classes provide an excellent opportunity to socialize, share recipes, and discover new tastes.
Durham, NC, offers a plethora of senior-friendly activities to make your fall season memorable and enjoyable. Whether you're admiring the autumn foliage, exploring pumpkin patches, getting creative with arts and crafts, taking garden strolls, or attending cooking classes, there's something for everyone to relish this fall. At Bartlett Reserve, we encourage our residents to embrace the spirit of the season and create lasting memories. Join us for these delightful activities and experience the beauty of fall in Durham, NC. To learn more about Independent Living in Durham, North Carolina schedule a personalized visit to our community!