Retirement is a time to enjoy life to the fullest, free from the worries and responsibilities that may have previously tied you down. For many older adults, the key to this newfound freedom is moving into an independent living community like Bartlett Reserve, where lifestyle, comfort, and enjoyment take center stage.
At Bartlett Reserve, we offer an unmatched independent living experience, complete with luxury amenities and a vibrant social life. A particular highlight of life at Bartlett Reserve is our unique approach to dining, where we embrace an any-time dining concept and a menu rich in seasonal local ingredients.
The Perks of Independent Living
Independent living at Bartlett Reserve offers a wealth of benefits, beginning with the freedom to do what you love, when you love. Our residents maintain their independence, while also enjoying the security of a supportive community. It's the perfect blend of freedom, safety, and social connection. To learn more read our blog What is Independent Living?
Beyond this, our community takes care of those tasks that might have become a burden. Home maintenance, housekeeping, and cooking are all taken care of, leaving you free to enjoy your time as you see fit. This may be spending time with friends, enjoying our amenities, participating in our array of social activities, or simply relaxing in your luxurious apartment.
The Bartlett Reserve Difference: Any-time Dining
One of the standout features of life at Bartlett Reserve is our innovative approach to dining. We believe that mealtime should not be dictated by the clock, but by your personal preference. That's why we offer any-time dining for our residents. No more adjusting your schedule to make it to the dining hall at a specific time. If you're an early riser who likes breakfast at 6 AM, we've got you covered. Prefer a late lunch at 2 PM? No problem at all.
This approach to dining not only gives our residents more control over their day but also contributes to a more relaxed, enjoyable dining experience. Our restaurant-style dining allows for leisurely meals, shared with friends, at a pace that suits you.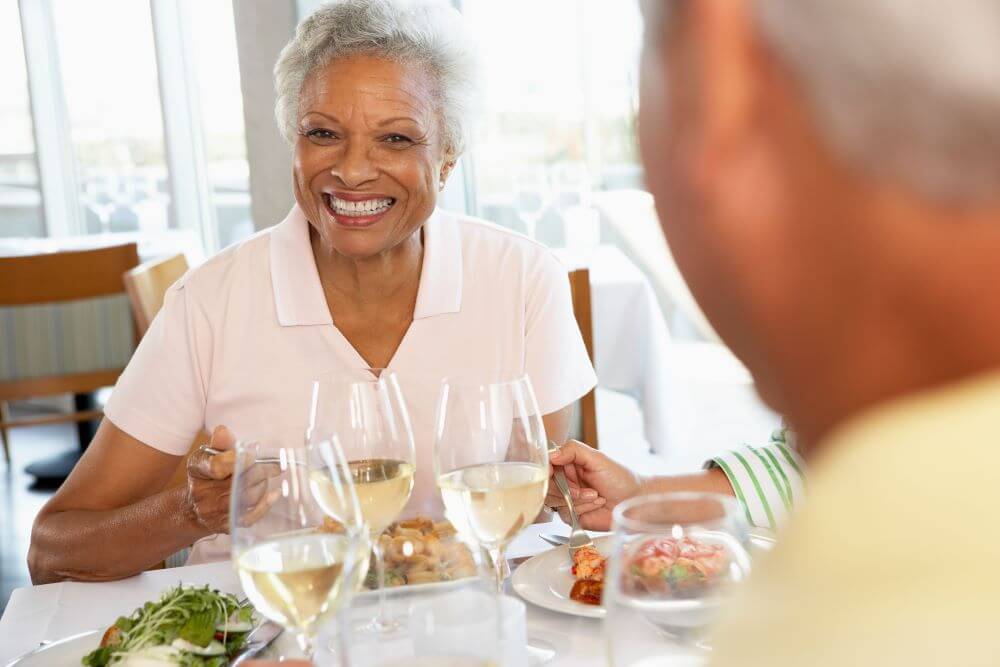 Celebrating Local, Seasonal Ingredients
At Bartlett Reserve, we believe that great food starts with great ingredients. We're committed to providing our residents with the highest quality dishes, which means focusing on fresh, local, and seasonal produce.
The benefits of eating seasonally are numerous. It means our ingredients are at their peak flavor, having been harvested at the right time. It also means our menu is continually changing, reflecting the best of each season's produce. In the summer, you might enjoy a salad bursting with ripe, juicy tomatoes, sweet corn, and crisp cucumbers. In the winter, you can savor hearty dishes featuring root vegetables, winter squash, and kale.
Eating local not only supports our local farmers and reduces our carbon footprint, but it also ensures our ingredients are as fresh as possible. This commitment to local sourcing is an essential part of our dining philosophy and a significant benefit for our residents.
The Joy of Shared Meals
Eating together is a vital part of any community, and this is no different at Bartlett Reserve. Our any-time dining and focus on local, seasonal ingredients create a vibrant dining culture where residents look forward to meals, not just for the food, but also for the company.
Our dining room is more than a place to eat; it's a place to connect, share stories, celebrate milestones, and build relationships. Whether you're a foodie or simply someone who appreciates good food and good company, our dining experience is a key part of life at Bartlett Reserve.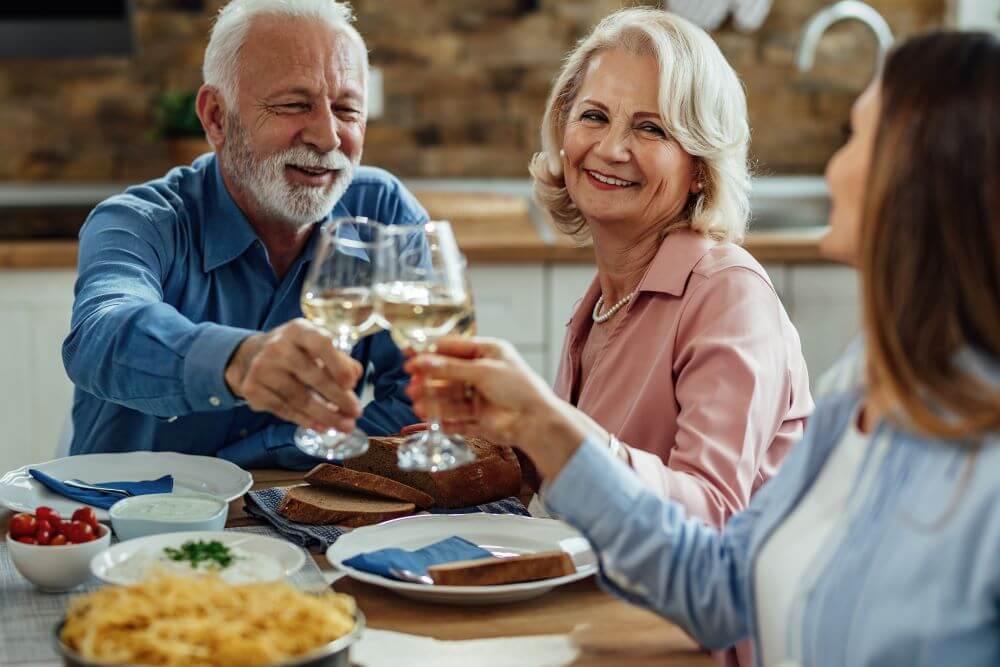 A Health-Focused Approach
At Bartlett Reserve, we understand the important role nutrition plays in senior health. That's why our menu is not just tasty, but also balanced and nutritious, designed with the unique dietary needs of seniors in mind. Fresh, seasonal produce is packed with vitamins, minerals, and antioxidants, contributing to the overall well-being of our residents. Our culinary team works closely with nutritionists to create meals that not only delight the palate, but also support health and vitality.
And it's not just about what we serve, but also how we serve it. Our dining team is trained to accommodate dietary restrictions and preferences, ensuring that everyone can enjoy their meals to the fullest, without worry.
The Bottom Line
Choosing to move to an independent living community is a significant life decision, one that brings many benefits, from increased social interaction and safety to reduced stress and enhanced freedom. At Bartlett Reserve, we amplify these benefits by focusing on elements that bring joy, health, and a sense of community to our residents' lives.
At the heart of this is our unique dining experience. With our any-time dining approach, we cater to the individual needs and preferences of our residents, offering them control over their schedule and making meals a relaxed, enjoyable event.
Our commitment to seasonal, locally-sourced ingredients allows us to serve up dishes that are not just delicious, but also fresh, varied, and healthful. These meals, enjoyed in the company of friends, become the highlight of the day, a time to connect, share, and savor the good things in life.
In choosing Bartlett Reserve, you're not just choosing a place to live; you're choosing a lifestyle, one that values enjoyment, connection, health, and freedom. We invite you to experience this for yourself and discover the Bartlett Reserve difference.
Whether you're contemplating a move for yourself or a loved one, we encourage you to come dine with us. Experience firsthand our innovative approach to dining, our commitment to fresh, seasonal ingredients, and the vibrant social life that revolves around our dining tables. Welcome to the Bartlett Reserve community – a place where good food and good company are a way of life. Call us today at (919)361-1234 or schedule a visit online now!